Note: The pre-order time has expired and the order has been placed. Those who've pre-ordered will get an email when the burgee's have arrived. Any additional burgee's will be available for purchase in our online store.
We've had some requests for the Trojan burgee and are considering creating and ordering them if there is sufficient interest. If there are at least 20 people who are interested -- we will have some made.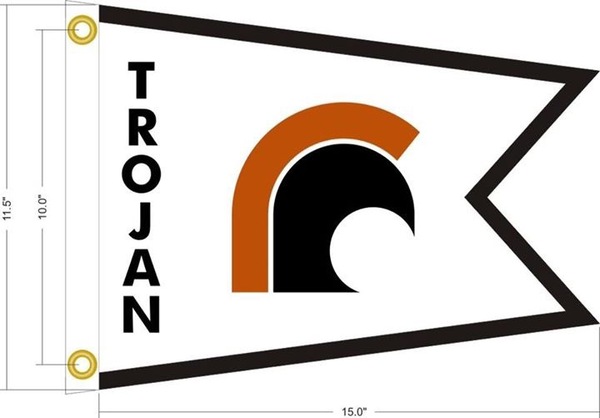 Pennant would be two sided white with a liner inside so one side will not show through to the other side.
---- Height 11.5"
---- Length 15"
---- Grommet wholes center to center 10"
Please contact
bob@beaconmarinesupply.com
for further information ...